(Annie Black) – The last thing you and I want to do is go to Carson City next session without having as many conservative allies by our side as possible.
So I started AnniePAC – a Nevada political action committee dedicated to supporting conservative candidates, legislation and issues.
You can find more information at www.AnniePAC.com
One of the main things AnniePAC will do is endorse like-minded candidates who are rock-solid conservatives running a skilled campaign for a competitive seat.
We might also contribute money to some candidates and/or do "independent expenditures" on their campaign's behalf.
Our first official AnniePAC endorsement is for Andy Matthews for Nevada State Assembly District 37. For more information, click here.
Secondly, I want to make it easy for conservatives all around the state to weigh in on issues and have a real voice in the decisions being made.
To that end, AnniePAC will regularly publish online petitions on a wide variety of issues and invite you to add your name as a co-signer.
To get the ball rolling…
You may recall that last week Nevada Gov. Steve Sisolak outrageously declared that Nevada was guilty of "systemic racism" and proclaimed racism to be a "public health crisis" in our state.
As a proud Nevadan, I reject this characterization and hope you do, too.
On the other hand, it's inarguable that the governor's mishandling of the COVID-19 pandemic has been riddled with systemic incompetence, and the resulting damage should be declared an economic health crisis.
Gov. Sisolak should resign.
If you agree, please add your name to our first online petition.  Everyone's name will be publicly displayed on the website.
Click here to add your name to the list
P.S.  This website is brand-spanking new.  There may still be some bugs in the system or Russia's messing with us.
Please scroll around and if you have any problems or technical difficulties with any of the links or pages, please shoot me an email: [email protected].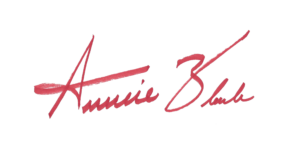 AnniePAC is Assemblywoman-elect Annie Black's Nevada political action committee.  For more information, please visit www.AnniePAC.com