A Proclamation by The People of Nevada
WHEREAS, Nevada Gov. Steve Sisolak has exercised questionable "emergency" powers to deal with the COVID-19 health crisis and has used those powers in an arbitrary, contradictory, discriminatory, irrational and retaliatory manner; and
WHEREAS, the Governor used of his emergency powers to order the closure of certain "non-essential" private businesses that resulted in the highest unemployment rate in the country and numerous businesses filing for bankruptcy; and
WHEREAS, the Governor's mismanagement of the Department of Employment, Training and Rehabilitation (DETR) has resulted in tens of thousands of Nevadans being unable to apply for and receive their unemployment benefits; and
WHEREAS, the Governor's shutdown orders created a $1.2 billion budget deficit for the 2020-21 fiscal year that has been made worse by the Governor's decision to drain the state's rainy day fund while refusing to lay off non-essential government employees or cut non-essential government programs, departments, services or agencies; and
WHEREAS, the Governor has been woefully negligent in clearly communicating his decisions and orders to both the public and media, with occasional press conferences embarrassingly riddled with technical glitches while answering only a limited number of questions from hand-selected reporters; and
WHEREAS, the Governor's mismanagement of the COVID-19 crisis has been fraught with systemic incompetence and partisan political decision-making that is unnecessarily making this bad situation worse and harming the lives and livelihoods of countless Nevadans;
NOW, THEREFORE, WE, THE UNDERSIGNED, do hereby proclaim Gov. Sisolak and his administration to be an economic health hazard and call on the Governor to resign so as to allow someone with better judgment and management skills to navigate our state out of this health and economic crisis.
Signed,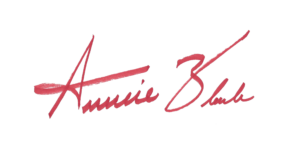 This petition has now been closed.  The final version of the "Resign Sisolak!" proclamation has been sent to the Governor.
Click Here to download and/or print the PDF version.

Thank you to everyone who signed!
If you missed the deadline but would like to be notified via email when new petitions campaigns are launched, please enter your email address in the "Subscribe Newsletter" box at the top of the right-hand column.